What is Strategic Science?
About Strategic Science Consulting:
Strategic Science is a Denver based Strategy, Strategy Execution, and Project Management Consultancy.  Founded in 2010 we have helped for profit businesses and non-profit organizations of different sizes in many different industries achieve better strategic outcomes using best practices applied in innovative and creative solutions individualized to client situation, needs, scope, schedule, and budget.
And since 2010 we have been driven using lessons learned and intense research building a repertoire of useful, technology-agnostic best practices into a strategy tool kit that that gives you an individualized competitive advantage in figuring out, planning, executing, and achieving your strategy.
Proud to say most of our business is repeat business from happy customers.  You are invited to join them.
Have laptop, will travel.  Actually, traveling so much more than we ever anticipated.
Credentials:
Principal Consultant – Ted S Galpin SPP, CCP, PMP.
Ted has Over 20 years of experience with management and director level roles in Corporate Strategy, Finance, Project Management, and Consulting. He has professional certifications in Strategic Planning, Project Management, and Cost Engineering. University educated in astrophysics, math, and military science.
Meanwhile in the real-world Ted has done Strategic Planning and Strategy Execution for Fortune 500 companies, tech industry, heavy Industry, public utilities, and nonprofits. His engagements range from strategic planning, strategy implementation, setting up PMO's, Business Transformation, Process Improvement; to technical and nontechnical projects; CRM, ERP, and PMO software projects, to Strategic Capital Projects and Programs ranging from $1MM to $9BN.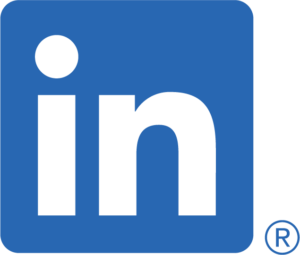 About Strategic Science Blog:
The Strategic Science Strategy Blog is consulting adjacent, and focused on strategy and helping you achieve better strategy for yourself.  It's been a passion project from the beginning, always moving forward while life gets in the way.
Mission Statment:
Strategic Science started as a personal mission, that is now also a business sharing my skills with others.
I think there are better ways to solve problems. I study science, I study strategy. I connect the dots and explain it as a strategic science.
An attempt to drive strategy down the knowledge funnel.  Essentially the process of taking an art, making it a craft, then a science, then an applied science that can engineer consistent deliberate results.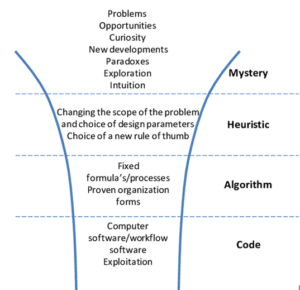 We have minds for a reason, so why not be smarter about how we do things?
The splinter in my mind – where is the strategy body of knowledge collected and distilled to its core universal concepts? For years I have looked for a simple holistic approach to strategy as a whole. I never found it.  Please let me know if you have.  I can find hundreds of pieces, genre-specific tools, and techniques, but nobody has a generalized strategy for universal application.  It's the physicist in me looking for the strategy version of Halliday and Resnick.  Strategic science seeks to find the common fundamentals and techniques used in strategy, from Business to Games, Sports, War, and Politics. There is a consistent science to how strategy works, and like any other science, you should be able to engineer results by applying the science.
StrategicScience.org is dedicated to pursuing and promoting the concept of strategy as a science, seeing what we can accomplish with it, and what the limits are (and if we can set new limits).
Why?  Because it has driven me crazy for years.  I wake up in the middle of the night recognizing patterns of concepts that I have to write down.  There are better, more sophisticated ways of solving problems and getting things done.  This is my way of trying to crack the puzzle.
I hope that by sharing my pursuit of strategy, I can help out others as well.
Thanks for reading.  If you have any ideas, let me know.
.